Infrastructure projects can disrupt communities, but a good communications program that informs and communicates the need, benefits, and process goes a long way toward building goodwill and consensus.
RFI is registered with NJ TRANSIT, the New Jersey Department of Transportation, the New York Metropolitan Transportation Authority, the New York City Department of Transportation, the New York State Department of Transportation and the Port Authority of New York & New Jersey.
Port Authority of New York & New Jersey
Master Plan for JFK Airport
As a sub-consultant to an internationally recognized planning and engineering team for the $13 billion master plan, RFI edited and designed a comprehensive Customer Service Manual for stakeholders and terminal operators now in use at all Port Authority airports.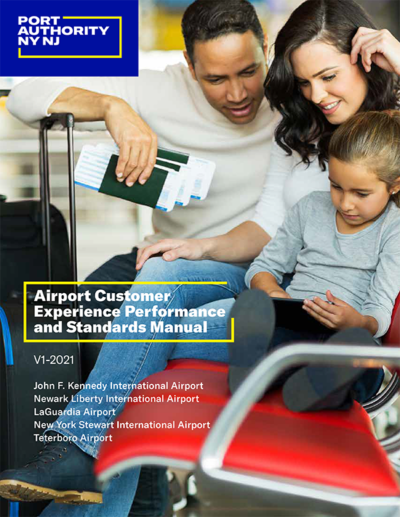 Protective Coating of West 207th Street Bridge over the Harlem River
RFI is providing community liaison services for this project where lead paint will be removed from the bridge prior to recoating. Our Community Liaison is interacting closely with the community in this densely populated area.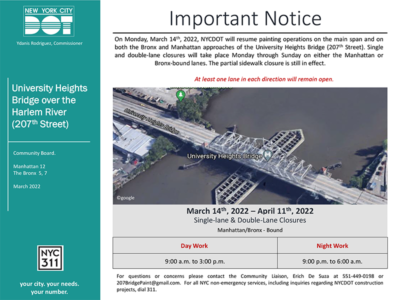 Total Design and Construction Support Services for the Rehabilitation of the Harlem River Drive Ramp to GWB over Harlem River Drive SB (Trans-Manhattan Expressway)
RFI is developing a comprehensive community outreach/public participation plan as well as supporting an EIS for this significant engineering project.
Total Design and Construction Support Services for the Rehabilitation of East 174th Street Bridge over Sheridan Expressway/Amtrak
The project includes a community outreach/public participation plan as well as all community outreach materials to support the preliminary and final design effort.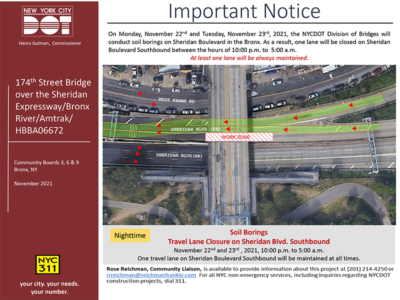 Monmouth County, NJ Planning Board
Freight-related Transportation Study
For the Monmouth County Division of Planning RFI is providing branding, a public facing project website, print and electronic materials, and publicity. The study will include recommendations on how to implement improved freight transportation, including heavy truck traffic and planned and potential future development, in Upper Monmouth and Southern Mercer counties.

DBE Orientation and Assessment Services
WorkSmartNY
RFI is provided branding, print materials and a video for a new orientation program for New York State DBEs to help them navigate the process of doing business with NYSDOT. RFI's scope of work included a strong, recognizable name and tagline for the program, meeting materials, presentation and email announcement templates, and outreach recommendations.

Rehabilitation of the Pulaski Skyway
Travel Smarter
In partnership with NJDOT RFI developed a multifaceted communications plan to alert commuters and travelers in advance of the closure of the northbound lanes of the iconic Pulaski Skyway. Plan components included branding, TV, radio advertising, and collateral materials which RFI developed and produced. A combination of effective materials, well-planned and early community outreach and continuous monitoring effectively mitigated traffic and resulted in a very successful project for NJDOT.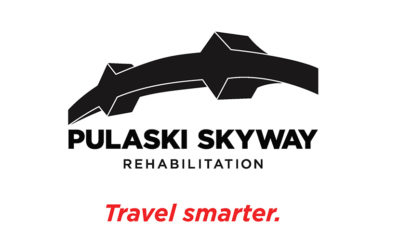 Trans-Manhattan Expressway Connector Ramp
Interim Rehab
RFI provided community construction liaison services for a two-year public outreach program completed at the end of 2017 for NYCDOT's Division of Bridges. Outreach for this key connector from the Harlem River Drive included a community newsletter and brochures and direct mailings.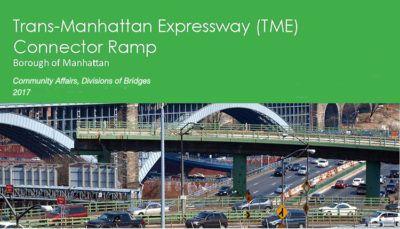 East Side Access
A multifaceted long-term program
For this $8.2 billion mega project that will bring the Long Island Rail Road into Grand Central Terminal, RFI has provided a broad range of public outreach and marketing communications services since 2001. These comprise branding, brochures, Q & A documents, orientation programs for new employees and support for public meetings.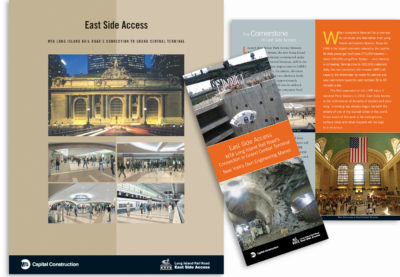 Portal Bridge Replacement
A key component in accessing the region's core
In support of planning, environmental, and engineering assistance for a replacement for this key rail transit bridge, RFI developed project branding and an independent website. Other elements in this multifaceted program included newsletters, displays, presentations, advertising and support for public meetings.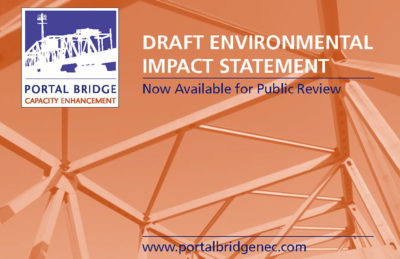 Monmouth County, NJ Planning Board
Coastal Evacuation Routes Study
Planning for emergency evacuations
Supporting the planning process RFI created a graphic image for the coastal evacuation study, an interactive web page for the Monmouth Planning board site, newsletters, fact sheets, and other marketing informational tools, as well as a well-coordinated media effort to engage people in the process.